Heart of The Orient is the headquarters of the Shunlian Shenghuo Kungfu Academy. Originally founded by Master Fabio Zambelli in Italy in 2005 and then brought to Australia in 2012, the Academy is the first Shaolin Kungfu based academy in Newcastle NSW (Australia). With morethan 20 years of experience, the Academy's mission can be found not only its kung fu practice, but in its hand-crafted Dojio as well: a pure Oriental facility deep in the Heart of Hunter Valley, the first in Australia being fully designed, built and run by its own Master.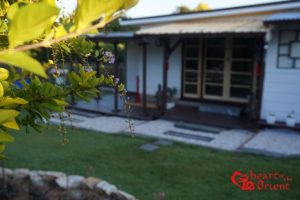 Shunlian Shenghuo means "Life Training" and the Academy gives people a method to become the own master and use this gained strength to conquer fears and pursue goals. The Academy continues to inspire students to follow the credo: Motivation, Perseverance and Tenacity in what you really believe (from Latin: Voluntas, Assiduitas et Perseverantia in quo pro certo credis).
The full Academy program consists in five years of study: for each year students are tested through a two-test system, and if successful they are granted a belt. For an exhaustive list of all Units of Competency for each belt degree, please click here.
It doesn't matter if you are a Karate, Thai Boxing, or MMA student: come to Heart of The Orient and choose the class that matches your goals. Heart of The Orient guarantees students authentic training with amazing results.
If you are a professional athlete, Heart of The Orient can also assist you in preparing for specific competitions. Preparation with self defense techniques and preparation are also available for Security Guards.

All taught styles belong to the Shunlian Shenghuo Kungfu Academy program and brought to you in their genuineness.
..not sure what to choose..? Try our Style choice Advisor!