Shunlian Shenghuo Kungfu Academy – Units of Competency
The Shunlian Shenghuo Kungfu Academy is a very physical and demanding Kungfu Academy offering Students a combination of multiple skills, with the intention of providing the best preparation -suitable but not limited to- any Martial Arts goal. The Academy blends eight different styles in order to give Students a strong knowledge of  what "Shaolin Kung fu" is for us: this way they can have a taste of that endless world that is Shaolin Kungfu. Heart of The Orient, under the name of the Shunlian Shenghuo Kungfu Academy, is aware that Shaolin Kungfu is a deep and complex way of living: as a consequence of this, the program that follows cannot possibly offer all styles and forms that belongs to the Shaolin Kungfu heritage, but helps its Students to set their mind to the real Shaolin way.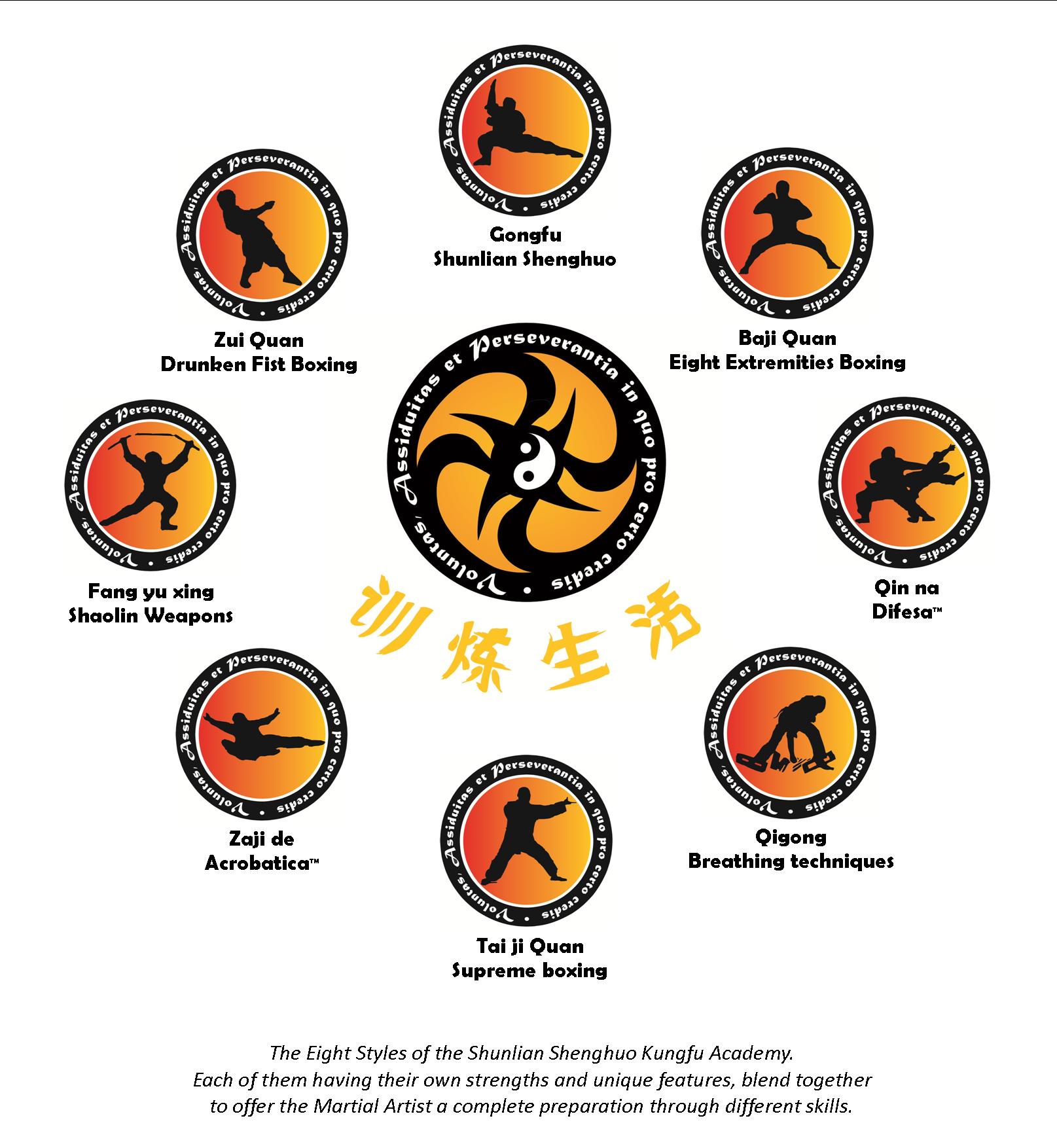 Units of Competency:
To obtain Recognition of Completed Training for a full Certificate in Kungfu qualification, applicants must provide evidence to demonstrate competency in all units from the related Belt degree. Students can present specific Unit/s on monthly-test days (see Kungfu monthly timetable). No specific order is required when planning a test (applicants may present any Unit for test day and when they feel like, however, the Academy will suggest the proper time when a sufficient level is reached (6 points on 10, based on performances during normal training days). Students need to complete all Units for a specific belt before Certificate/Belt is granted. Students can refuse the given score. Attempts are virtually infinite. Once accepted, scores are officially registered and marked on both Academy Registry and Student Booklet.
Copyright © Shunlian Shenghuo Kungfu Academy and Heart of The Orient 2005 – 2017 – All rights are reserved. – first rev. 25 Nov 2006
Back to: The Academy – Shaolin Kungfu – Choose your Style