SHAOLIN KUNG FU
Shifu Fabio Zambelli – Academy Master and Founder of Heart of The Orient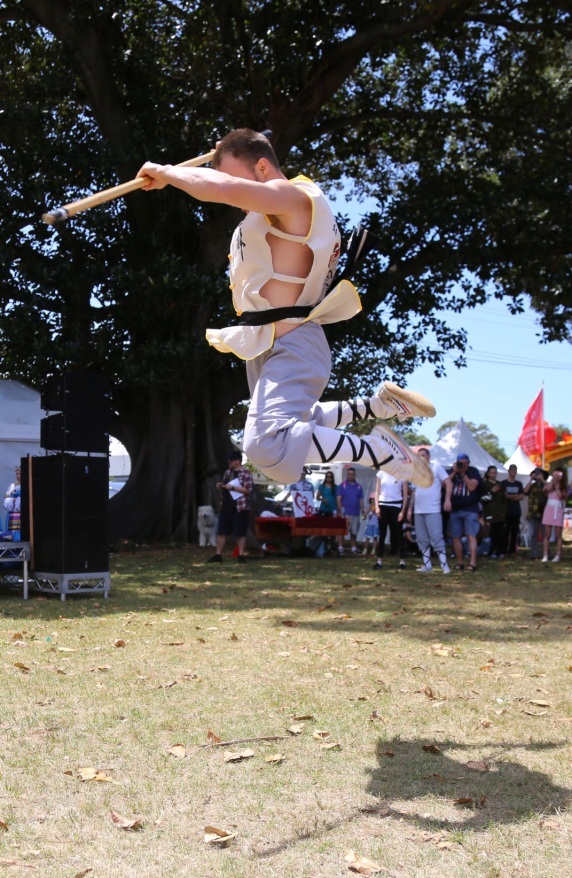 Fabio began practicing steadily Kungfu at the age of 13 as personal redemption following recovery from years of serious illness, where he could not do any physical activity. Nnow able to practice virtually any sport, he chose the most challenging one. At age 20, after completing basic training in traditional Kungfu, he decided to save enough money for a trip to discover the roots of real Shaolin Kungfu and travelled to China to improve his Martial Arts techniques. This experience further deepened his motivation to discover more of the Shaolin martial heritage. In 2005 he finished writing the Academy program and set up the Shunlian Shenghuo Kungfu Academy in Bergamo, Northern Italy, finally attaining his Master in Kungfu degree in 2006. He kept coming back to his Master Lin Jin Rong in the following years to refine his techniques and in 2010 he built Cuore d'Oriente in Carobbio degli Angeli (Italy), a Holistic Martial Arts Center, headquarters of his Academy and a blend between meditation-based and martial arts-based disciplines. In order to cut the costs of this huge dream of his, Fabio took advantage of his skills in wood-crafting and engineering to set up his Dojo piece by piece: this resulted in a full display of pride and satisfaction as it deeply tested his motivation, but all this excitement didn't last long. Soon after just one year, in 2011 Fabio faced the hardest time in his career and he had to close Cuore d'Oriente down due to the global economic crisis that started to affect Europe in 2008. All Cuore d'Oriente was dismantled and everything put apart within two weeks. Almost nothing could be saved, as Fabio built everything in a way that couldn't be dismantled and put together somewhere else.
Starting from scratch again and after saving up enough money, in 2012 Fabio decided to move to Australia, determined to continue his mission and share this art regardless of all difficulties, and following his Master's motto "first win, then fight".
In 2015, after years of efforts and thanks to the help of people who really believed in his mission, Fabio finally brought the same concept of his Italian project to Newcastle under the name of Heart of The Orient, and in order to prove that motivation coming from heart can really make the difference in one's life, he is proud of showing a completely hand-crafted dojo. Because "Passion extends to everything you really believe in, no matter if it's words, actions or just dreams", Fabio says.
Martial Arts Background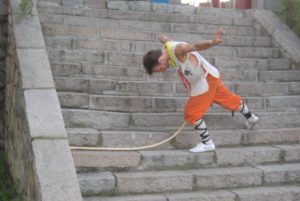 Using his 21 years of experience, today Fabio inspires students through determination, practice and courage, enabling them to increase their daily levels of motivation following the motto of the Academy he founded: "Motivation, Perseverance and Tenacity in what you really believe" to never give up in life and making the best of it every single day.
Fabio Zambelli – Martial Curriculum Vitae
1982 – Born in Milan, Italy
1996 – Started learning Traditional Kungfu in Bergamo, Italy
2005 – Founded the Shunlian Shenghuo Kungfu Academy in Bergamo, Italy
2006 – Started learning Baji quan from Shifu Lin Jin Rong in Jilin, China
2008 – Learned Zui quan and continued studying Baji quan with Shifu Lin Jin Rong in Jilin, China
2010 – Studied advanced Baji quan techniques with Shifu Lin Jin Rong in Jilin, China
2011 – Built "Cuore d'Oriente", headquarters of Academy in Carobbio degli Angeli, Italy
2012 – Continued studying Baji quan with Shifu Lin Jin Rong in Jilin, China
2012 – Moved to Newcastle, Australia
2016 – Built "Heart of The Orient" in Newcastle, Australia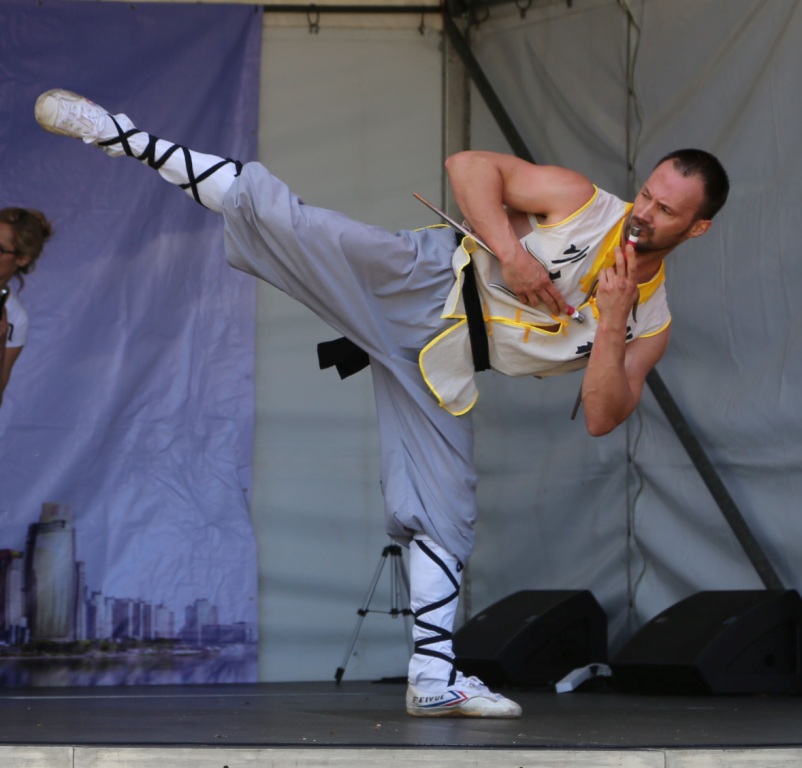 Fabio is a Kungfu Master, Inventor, Mechanic, IT Hardware expert, Builder and Artisan in Hand-crafted Martial Arts equipment and woodwork.
He has been studying in the above fields since early childhood, using curiosity as his main talent, and balancing out the lack of it with constant "trying, failing-and-starting again" mental attitude. His Dojo is the result of more than 20 years of efforts and continuos self-development.
Newspaper articles and Publications – Inventions – Successful projects
Teaching Style 
Over the past 21 years Shifu Fabio Zambelli dedicated every day to completely embodying the intense Shaolin kung fu training, discipline and overall lifestyle. This includes constant daily arduous training, commencing at 5:00, rain, hail or shine. Training sessions are very hard and demanding, as he strongly believes in the enormous value of spreading genuine Shaolin Kungfu as a way to sensitize people towards the reason that big achievements come from big self-denial an daily commitment.
Area of Expertise
Hard Qigong, Shaolin long Staff, Baji quan
Awards and Achievements
2001 – Kungfu Endurance Competition: Mabu –  1st place – Bergamo, Italy
2008 – Running contest: 1st place – Jilin, China
2008 – Dao lu: Shaolin Weapons contest: 1st place – Jilin, China
MEDITATION
Tracey – Meditation Teacher at Heart of The Orient
A humanitarian at heart, Tracey has dedicated her career over the past 16 years to assisting individuals to overcome adversity and improve health, well-being and quality of life. One of Tracey's greatest passions is teaching meditation at Heart of the Orient.
Tracey has two Degrees in Psychology and over the past 16 years she has helped hundreds of individuals achieve their goals, improve self-esteem and learn essential skills for coping with life's challenges.
"Meditation is a fundamental and life-changing skill" and as a teacher Tracey lives meditation, it is her way of life.
Utilising her extensive experience in her classes, Tracey provides practical and simple skills for individuals to incorporate meditation into their everyday life.