Heart of The Orient Timetable
Attendance to Dojo (Monday to Friday) is by appointment only. In order to provide a quality service, maximum number of Students per class is set to eight.
Existing Students are required to attend the Dojo at least 5 minutes before class commences. New Students please attend your first lesson 10-15 minutes before.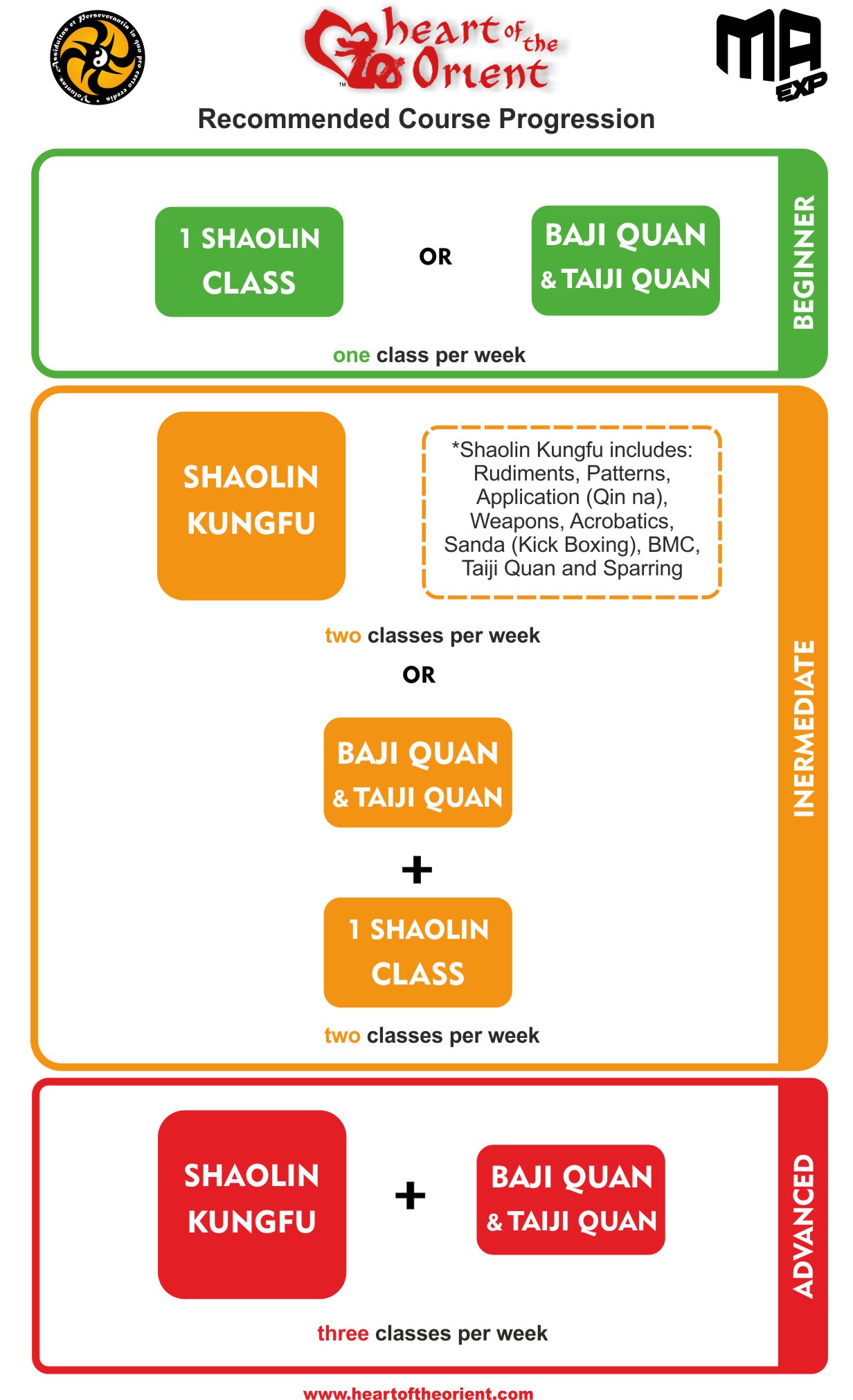 All taught styles belong to the Shunlian Shenghuo Kungfu Academy program and brought to you in their genuineness.
..not sure what to choose..? Try our Style choice Advisor!