Heart of The Orient Timetable
PLEASE NOTE: DUE TO COVID-19 IMPACT ON OUR DOJO, OUR CLASSES ARE TEMPORARILY REDUCED TO TUESDAY + FRIDAY ONLY
Attendance to Dojo is by appointment only. All Students are invited to reserve their place by booking and attend our premises preferably 10 minutes before classes commence. In order to provide a quality service, maximum number of Students per class is set to eight.
Busy during the week…? Join our Saturday class!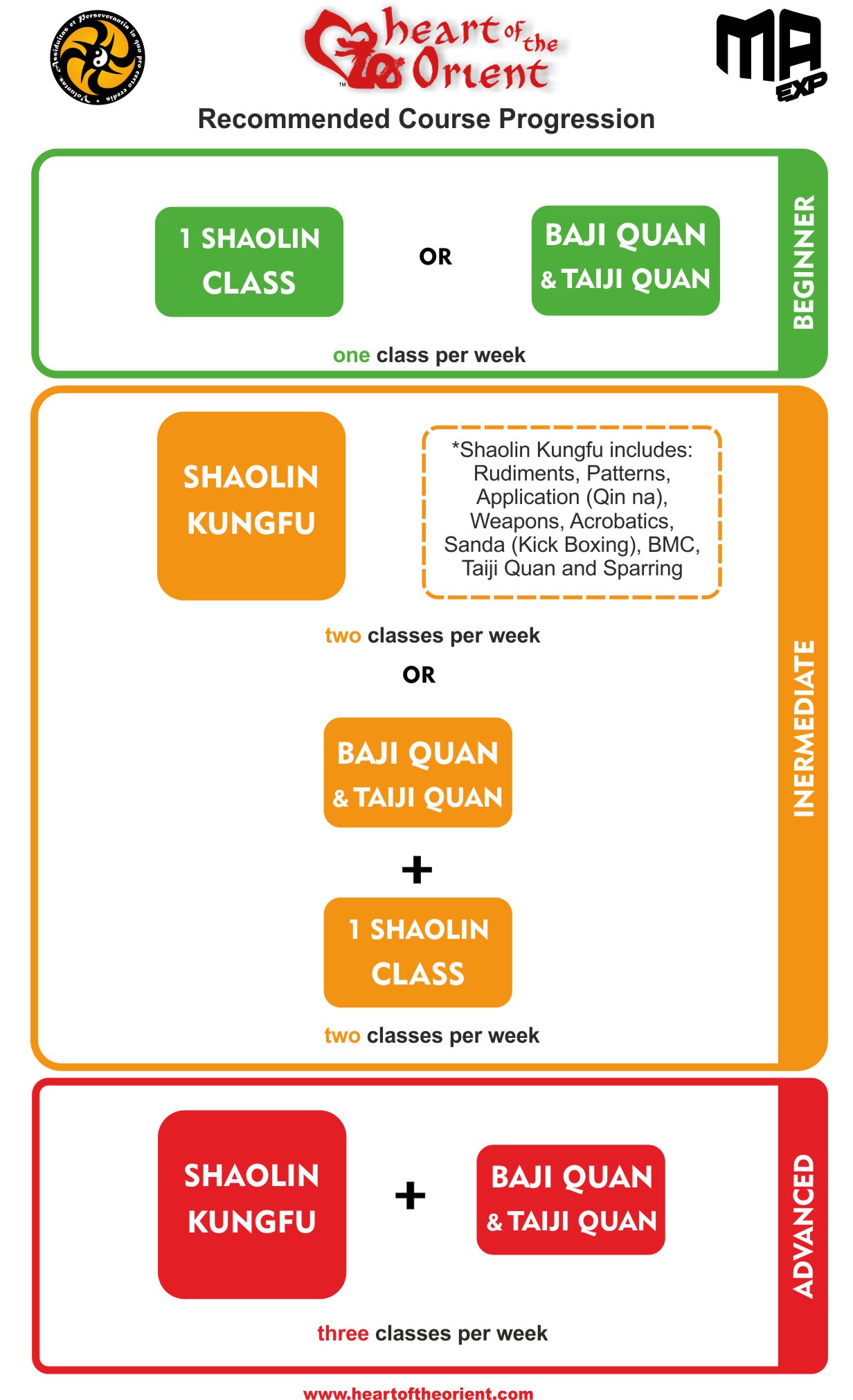 All taught styles belong to the Shunlian Shenghuo Kungfu Academy program and brought to you in their genuineness.
..not sure what to choose..? Try our Style choice Advisor!